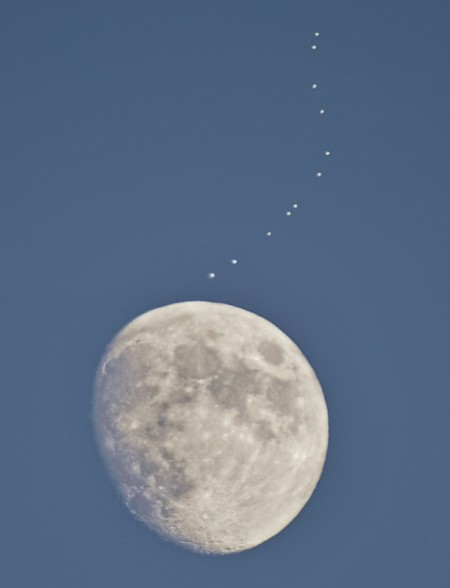 >
This is strange. Our friend Charles Lindsey took a series of photos tonight of the moon, and noticed this strange moving object in the sky.
Here's what Charles had to say about what he saw….
This is a series of 11 shots I took over a 4 minute period of the moon tonight at around 7:30pm.  I took the first shot and thought the dot was a star or planet, and started talking more shots and noticed the dot was moving.  I ended up taking 11 pictures total and stacked all 11 in photoshop.  Attached is the results of the dots movement over the 4min period..anyone know what it could be??
Interesting. Thanks for the photo(s).
Anybody else see this thing, or do you know what it could be?