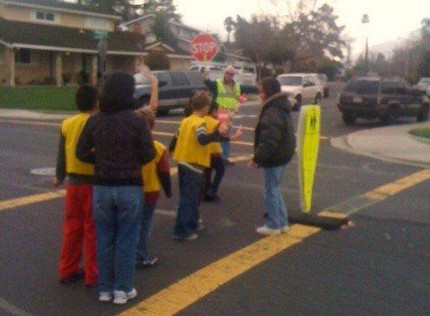 >
Several of you emailed me yesterday, asking why kids were acting as crossing guards at Mountain View Elementary School in Concord on Thursday.
Well, here's your answer! Mountain View Elementary Crossing Guard, John Hemm, sponsored "Crossing Guard Day" where several students became assistant crossing guards, complete with yellow vests and stop signs (put together by Mr. Hemm) as well as certificates.
I heard that fun was had by all and the lesson of looking both ways was learned.
Great job to John for putting this event together, you can never be too safe!