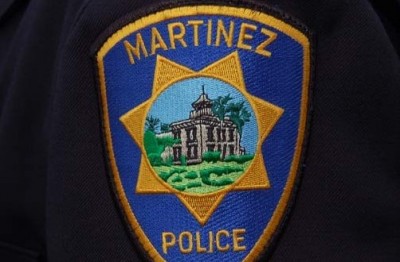 >
The following is a list of some of the more interesting calls the Martinez Police responded to from September 22nd – September 28th, 2010.
Burglary – Occurred at Regency Plaza Apts on J St. . 459 TO CONSTRUCTION EQUIPMENT TAKE A FEW THOUSAND IN LOSS, THEY ARE GETTING TOGETHER SERIAL NUMBERS Disposition: Report Taken.
Petty Theft – Occurred at John Muir Elementary on Vista Wy. . COMPUTER STOLEN
Annoying Phone Calls – Occurred on Skyline Dr. Reporting party received solicitation phone call from company saying she won $2-million. Reporting party said she wasn't interested and when reporting party asked for company name and number, caller said reporting party could not get away from him, and that he was in a gang and would come over and kill her. Disposition: Advice to Citizen.
Coroner's Case – Occurred on Fig Tree Ln. 47 YEAR OLD FEMALE, DEAD ON ARRIVAL, SOUNDS SUSP. BOYFRIEND CALLED HER BEST FRIEND BEFORE CALLING CONFIRE Disposition: Report Taken.
Stolen U-Haul Van – Occurred at US Gas on Alhambra Av. . STOLEN UHAUL TAKEN FROM STATION OVER NIGHT. Disposition: Report Taken.
Suspicious Person – Occurred at E St/Alhambra Av. SUBJECT ON THE OTHER SIDE OF ALHAMBRA FROM AHS, APPX 30'S WMA, RED SHIRT, BLUE PANTS WATCHING STUDENTS, KIDS ARE SITTING ON LAWN TALKING ABOUT PROM AND SAYS THE MALE KEEPS LAUGHING AND STARING AT THEM. REPORTING PARTY SAYS THERE ARE NO STAFF OR ADMINISTRATORS TO REPORT THIS TO. THEY ARE ALL IN MEETINGS Disposition: Checks Ok.
Indecent Exposure – Occurred at Martinez Early Childhood Center on Arch St. . WMJ W/ PANTS DOWN, BENT OVER AND EXPOSING HIMSELF, WHITE TSHIRT, WALKING TOWARD ALHAMBRA, WITH 3 OTHER WMJ'S Disposition: Gone On Arrival.
Disturbance – Occurred at Marina Vista/Alhambra Av. AT THE PARK, TRANSIENTS ARE DRINKING AND BEING OBNOXIOUS AND OBSCENE Disposition: Warning (Cite/Verbal).
Burglary – Occurred at Spirit Gas Station on Alhambra Av. FRONT WINDOW GLASS BREAK AND ITEMS ARE MISSING. Disposition: Report Taken.
Petty Theft – Occurred on Mono Dr. THEFT OF REAR LICENSE PLATE Disposition: Assisted.
Noise Disturbance – 7:44am Occurred on Willow St. WORKERS ARE CUTTING DOWN A TREE THAT BORDERS RPS REAR PROPERTY LINE AND BELIEVES IT IS TOO EARLY FOR WORK ON A WEEKEND Disposition: Checks Ok.
Suspicious Vehicle – Occurred at Susana St Park on Estudillo St. . GRAY KIA SPORTAGE – MALE DRIVER WITH A SHEET ITEM ON HIS HEAD, WAS FOLLOWING REPORTING PARTY AROUND. MALE PASSENGER IN THE REAR WAS FILMING HER WITH A VIDEO CAMERA. Disposition: Gone On Arrival.
Suspicious Circumstances – Occurred at Alhambra High School on E St. . REPORTS HEARING 3 POSSIBLE GUN SHOTS ON THE SOFTBALL FIELD AREA. HE LOOKED OVER AND SEES A SMALL FIRE ON THE GROUND WITH PEOPLE AROUND IT. Disposition: Checks Ok.
Drunkeness – Occurred at Gnc on Center Av. . MALE SUBJECT SLEEPING ON THE BENCH- WITH OPEN CONTAINER Disposition: Moving Violation Cite.
Vandalism – Occurred at Castro St/Escobar St. ACROSS THE STREET FROM THIS LOCATION. REPORTING PARTY STATED FEMALE JUST THREW SOMETHING THRU THE WINDOW OF THE LAMP STORE. WFA BLACK TANK TOP AND JEANS THAT ARE ROLLED UP AND NO SHOES, DRUNK, HAD LEFT FROM FERRY STREET STATION. BLECHA, JENNIFER 072088 10-15 647F PC Disposition: Arrest Made.
Suspicious Circumstances – Occurred at Golden Hills Park on Sterling Dr. . REPORTING PARTY STATES A TRANSIENT HAS SET UP AN ENCAMPMENT BEHIND THEIR HOUSE. Disposition: Report Taken.
We will be adding police logs and/or arrest reports from several cities in CLAYCORD (including Concord) on a weekly basis, so stay tuned!