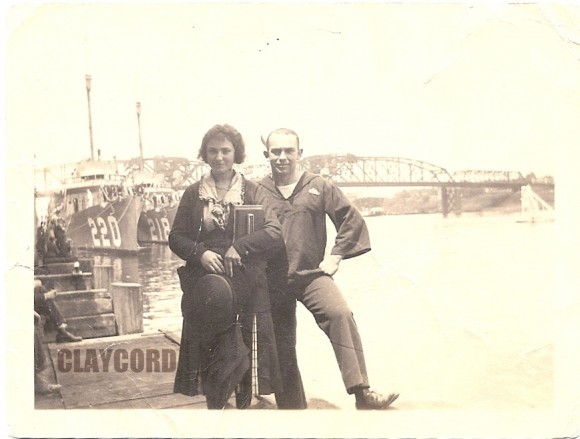 >
Who are these people, and why was their picture found in a gutter in Walnut Creek over 6-years ago?
Here's the story, from the person who found the photo:
About 6 1/2 years ago my husband and I lived in downtown Walnut Creek, on the other side of Civic Park. One quiet Sunday evening we were walking downtown to go get something to eat and as we crossed over Broadway right in front of the Police Station I noticed something in the gutter.
In a little pile of leaves was this photograph.  In perfect condition!  I could not believe what I saw.  I put the photo in my pocket and then proceeded to pack it away once I got home and forget about it. We have since moved to Martinez and I have brought this photo out of hiding to see if I can find its true owner.
From the background it looks like the the Benicia Rail Road Bridge. And from her attire I am assuming this was taken in the 30's.
Does anybody out there know who this couple is, or where their family might be located?
They seem to be local, since the picture was still around our area, and it does look like the Benicia Railroad Bridge in the background.