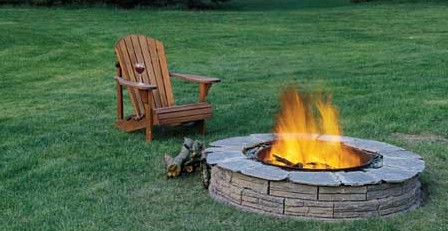 >
What's your opinion on backyard fires? This CLAYCORDIAN, who recently wrote to us, tells about his experience with his neighbors and their fire pit.
I have a neighbor that burns wood in a backyard fire pit and the smoke from it completely overwhelms any house that is down wind. I see these stupid things called chimineras for sale at Home Depot and Lowes.
They are basically a ceramic urn that people burn wood it. Everybody has to close their windows or else their whole house smell like a camp fire.
We have tried to talk to them about the problem but there is a language barrier and I don't feel comfortable approaching a large group of males that have been drinking all day.
It's funny how the fire pit is placed so the smoke doesn't go into their own home. I could find no ordinance or law that prohibits these unhealthy smelly fires.
Perhaps you could put this topic in the Claycord website for people to comment on. I bet hundreds of people that read Claycord have backyard fires and don't even think about the poor folks living down wind.
What's your opinion? Talk about it, NOW!….