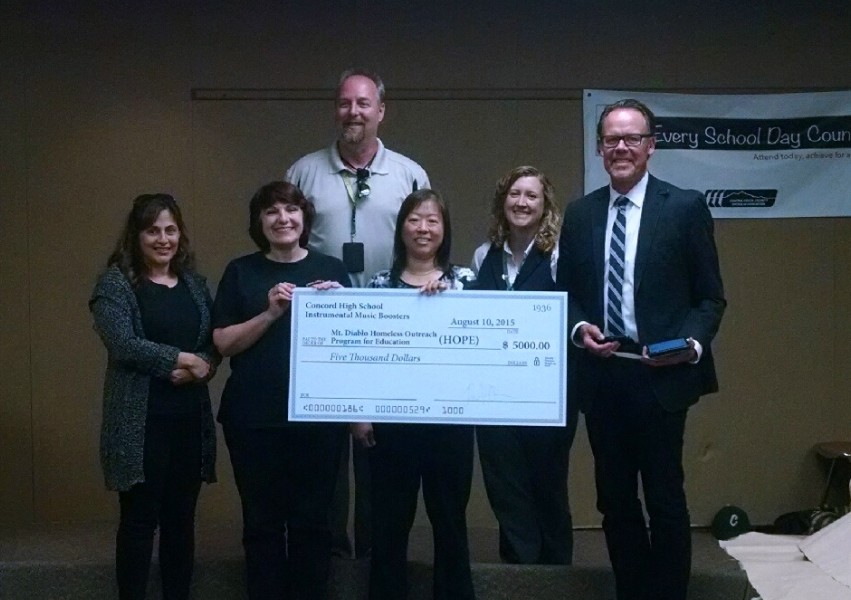 >
Homeless students in the Mt. Diablo Unified School District are getting a little help from the Concord High Instrumental Music Boosters (CHSIMB)
In February, the CHSIMB held their annual fundraiser to support the Concord High School Instrumental Music Program.
The mission of the boosters is to provide opportunities in which every student is transformed through instrumental music and inspired to become leaders in their community. The fundraiser provides much needed support for the program, and the program also believes in serving and supporting our community.
They boosters also partnered with the Mt. Diablo Unified School District's Homeless Outreach Program (Mt. Diablo HOPE). Mt. Diablo HOPE serves homeless students K-12 throughout the community.
They both share a vision of equity and improving the educational experiences and outcomes for youth who are vulnerable and living in poverty. They enhance the capacity of people to address their own needs and to increase responsiveness in our communities to meet the unique educational needs of homeless students and foster youth.
At the August 24th Mt. Diablo Board of Education meeting, the Concord High Instrumental Music Boosters was thrilled to present the Mt. Diablo HOPE program with a donation of $5,000.
{ 3 comments }